As if this man needed to do something to be even more well liked. 
The viral video from April of Vittoria Oliveri and Carola Pessina playing socially distanced tennis across two rooftops in Finale Ligure, Italy, can feel like a lifetime ago. But one person who didn't forget about it was a certain Roger Federer.
In a video for Barilla pasta, the 20-time major champion paid the girls, 13 and 11 years old, a surprise visit, and their reaction was exactly what you might expect.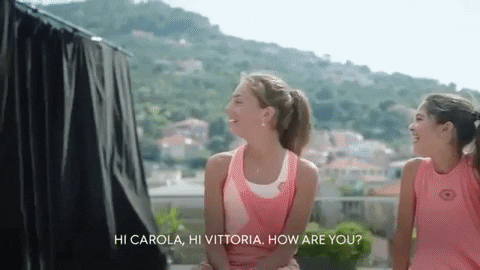 After the initial freakout, the Federer knocked some tennis balls around up on the roofs with the friends, invited them for lunch (pasta, of course) and even arranged for them to visit the Rafa Nadal Academy. 
"[Tennis] doesn't have to be in front of a full stadium," Federer said in a second, behind-the-scenes video. "It has to be for fun sometimes, with no expectations, just really having a good time." 
That spirit of spontaneity has been present all throughout Federer's career. Surely, it will stick with Vittoria and Carola as well.