As a tennis champion, fashion designer, businesswoman and more, Venus Williams has been known for years to be multitalented. 
But on ​Game On!, a CBS game show in which each week Williams takes on the NFL's Rob Gronkowski in various extreme challenges, Venus continues to surprise audiences with things no one knew she could do.  
This week, one of the events was a monster-truck race, and Venus, despite being apprehensive at first about her abilities, drove the famous truck Grave Digger with impressive control and efficiency.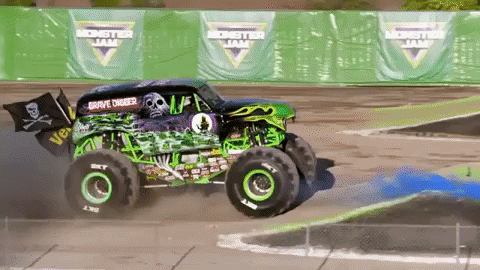 Consequently, she finished the segment in first place, ahead of both Gronkowski and host Keegan-Michael Key. 
Also on the show, Venus mounted a stunning comeback to win a toy-horse race in a photo finish ... 
Conquered the Arctic Assault Obstacle Course ... 
And watched Gronkowski endure a machine said to simulate the pain of giving birth: 
With impressive showings in every task, Team Venus won the episode a comfortable 21-16. It seems the show's producers will have to look even harder to find something Williams can't do.