Fresh off his title at the ATP Finals, Stefanos Tsitsipas is still on the move. 
Tennis' most adventurous YouTuber hit up Iceland, in November, for his latest two vlogs. In the first, he visited a cave dwelling, a tomato farm and a waterfall. 
"Look at this. How beautiful is that?" Tsitsipas said. "How lucky I am to be here right now—just the beauty of nature doing its job"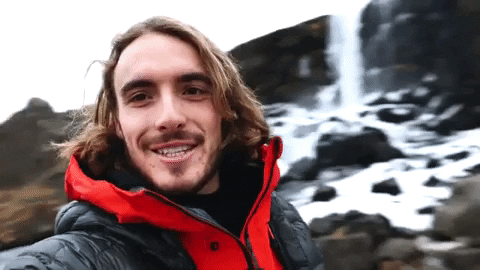 He threw in some other unambiguously Tsitsipas phrases throughout the video, such as: 
"You gotta have the latest remote for your drone."
 
"Wow, Wow! This is a great place for some b-roll!" 
 
"It makes me feel so freaking good, creating content and sharing it with you, uploading. It's a bliss every single day." 
In the second video, Tsitsipas met up with Icelandic strongman Hafthor Bjornsson, named "World's Strongest Man" in 2018. The two compared notes on nutrition, training and vlogging (Bjornsson, also, has his own YouTube channel). 
"How many subscribers do you have?" Tsitsipas asked. "Oh, wow!" he said upon finding out Bjornsson had more than 200,000, a modest step up from Tsitsipas' 168,000. 
To close the video, he tried a couple of Bjornsson's exercises. 
"It's great, it's great, but uhh ... it's so heavy," Tsitsipas said.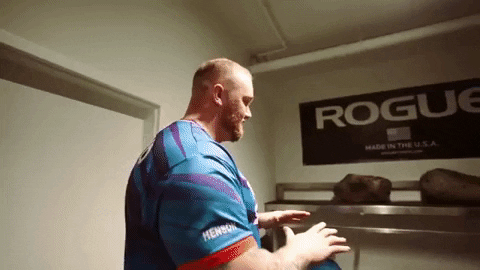 Throwing strongman paraphernalia around doesn't seem like the safest thing for a professional player to be doing. Fortunately, he has the remainder of the off-season for proper tennis training and recovery—and, likely, a few more YouTube videos.