There's been some discussion lately over whether the younger players on tour are having their progress inhibited by the omnipresence of smartphones. While the evidence for that is questionable, it's undeniable that there's something cool about the devices from 20to 30 years ago. 
So the WTA had players—including Naomi Osaka, Ashleigh Barty and Aryna Sabalenka—try some of those gadgets out to see how they'd react, and the results were delightful. 
The first device they played with was a rotary phone, which the players had a pretty good idea how to use.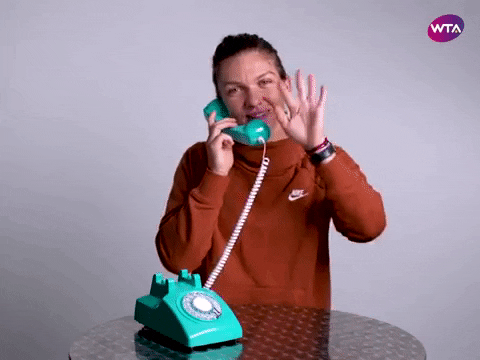 They then took a look at a Walkman, which was a little more befuddling. 
"I think that's how people used to listen to music—many years ago," said Jelena Ostapenko. 
"The sound quality isn't bad," said Osaka, who has her own pair of signature headphones coming out from MUZIK. 
The players also looked at VHS tapes, Magic Eye books and Tamagotchis, which most of them remembered from childhood. 
"Sometimes I was giving it to my mom when I was having a match, and she had to take care of it," Caroline Garcia said of the Tamagotchi. "Sorry, mom!"
Last came a View-Master and dial-up internet, which only some recognized.
Would players be better off if they did their communication over a rotary phone? Maybe. Probably not. Would it be awesome if a player walked onto Arthur Ashe Stadium this US Open while listening to a Walkman? Absolutely.   
---
Wake up every morning with Tennis Channel Live at the US Open, starting at 8 a.m. ET. For three hours leading up to the start of play, Tennis Channel's team will break down upcoming matches, review tournament storylines and focus on everything Flushing Meadows.
Tennis Channel's encore, all-night match coverage will begin every evening at 11 p.m. ET, with the exception of earlier starts on Saturday and Sunday of championship weekend.