Roger Federer is taking the Laver Cup to his native Switzerland this year, so he and Team Europe captain Bjorn Borg both made the trip to Geneva on Friday for the event's official launch. 
The pair made quite the spectacle touring the city; Federer showed off his between-the-legs volley versus Borg on a mini court ... 
And set off the Jet d'Eau fountain with his serve:
The fountain is Geneva's greatest landmark.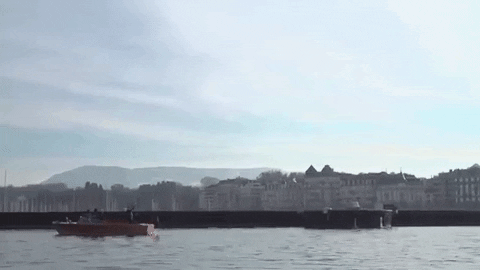 The 20-time Grand Slam champion also made an appearance at the Palais Eynard, where, obviously, he was a hit with the fans.
Getting #LaverCup 2019 off to the best possible start. @RogerFederer pic.twitter.com/9wbpeIXgfi

— Laver Cup (@LaverCup) February 8, 2019
Federer and Borg will get to grace the Geneva crowd again in September, for the third edition of the Laver Cup, which is set to again feature Rafael Nadal as well.