Dominic Thiem joined the ranks of tennis vloggers Stefanos Tsitsipas and Andrea Petkovic on Wednesday, with the launch of his very own YouTube channel. His first video, called "THE VERY BEGINNING," is a first-day-of-school-style introduction outlining his tennis journey from "love at the first hit" to his biggest ATP wins.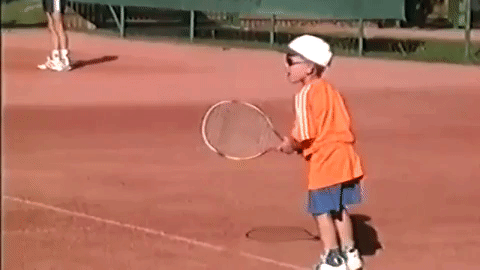 At the end of vlog, Thiem announced an upcoming weekly series—"The World of Dominic Thiem"—to begin next Wednesday. It will cover "tournaments and the life behind the scenes."
In addition to being on YouTube, Thiem also has a second Instagram account, @moredomithiem, which he uses to share pictures that don't make the cut for his main account, as well as lots of animals. 
Thiem is among the ATP's most closely watched players heading into 2019, largely due to his status as one of the only players to regularly challenge Rafael Nadal on clay.
Though his ranking dropped three spots to No. 8 this year, Thiem won three tournaments and made the finals at Roland Garros and in Madrid.