Tennis umpires rarely speak publicly—besides when they're sitting in the chair—but Marijana Veljovic, who officiated last weekend's Davis Cup final, gave a video interview. She spoke out for the ITF about the importance of providing equal opportunities to female officials. 
"We have 3.5 times less female officials than male," Veljovic said. "If you are good enough, you should be there, no matter of the gender." 
Part of the problem, she suggested, was that women aren't encouraged enough to try to become umpires. 
"If you are a fan of the sport, if you see this [as] something fun to do ... to travel the world ... see all the games," Veljovic said, "I think yes, definitively I would recommend it."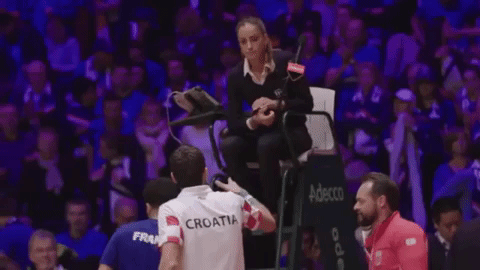 In September, Great Britain's Alison Hughes became the second woman to chair-umpire a US Open men's-singles final. 
Perhaps the increased visibility of female umpires will inspire more women to give officiating a shot.