Juan Martin del Potro fell in straight sets to Novak Djokovic in Sunday's US Open final, and he was disappointed. But, despite the one-sided result, he did play some magnificent points in the process, including one that made actress Meryl Streep put on her most dramatic face.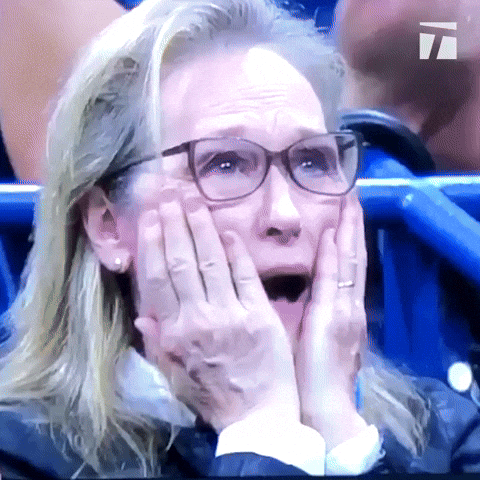 Trying to pull ahead in the second set, the Argentinian hit six consecutive topspin backhands (a shot he's struggled to execute confidently following multiple wrist surgeries) before blasting two of his signature Thorhands, too many for even Djokovic to handle. 
Meryl Streep is the ???? emoji at the #USOpen final.#Actress #Oscar #Tennis #Sports pic.twitter.com/2v5d2UmsbI

— M N A (@mnaEN) September 10, 2018
"I feel good with my two-handed backhands," Del Potro said afterward. "I don't know when will be my last tournament in this career, but I'm exciting to keep surprising myself doing things like this."
That 4-3 game felt like it would never finish, lasting 20 long minutes, but Djokovic eventually held and went on to win, 6-3, 7-6 (4), 6-3. 
Perhaps Del Potro, Djokovic and Streep all deserve to leave Flushing Meadows with a trophy. 
It's so crazy that Meryl Streep won every event at this year's US Open. I honestly didn't even know she was entered but hey that just shows the depth of tennis in this era

— Jason (@Hurleytennis) September 10, 2018
Meryl Streep is all of us atm pic.twitter.com/TA2WYzaavw

— Chris Oddo (@TheFanChild) September 9, 2018
Djokovic rises to No. 3 in the world after his stellar summer, while Del Potro drops to No. 4.