Budding baseball star Nick Kyrgios doesn't need strings in order to hit the ball. It turns out he can make pretty good contact just with the handle of his racquet.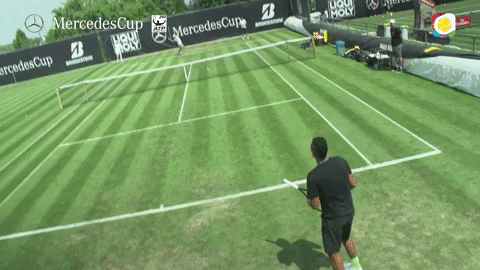 He hit the practice court with Denis Shapovalov in Stuttgart, and, as expected, much fun was had. Fortunately, Germany's myTennis was there to capture it all.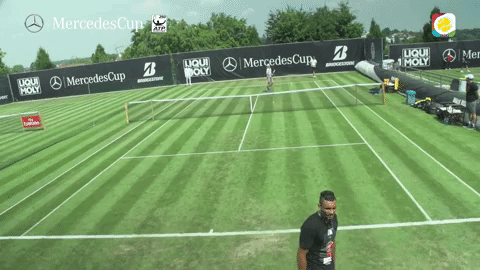 Kyrgios and Shapovalov are both expected to play singles and doubles this week, with Kyrgios the No. 4 seed and Shapovalov the No. 6. Kyrgios' opening match (he has a first-round bye) will be his first singles match since April. The Australian has been dealing with an elbow injury. 
Because of rainy weather, neither player has been able to play a match yet in either discipline.
Kyrgios is scheduled to play his doubles match with Jackson Withrow on Wednesday, while Shapovalov will take the singles court against Prajnesh Gunneswaran.